9 September 2021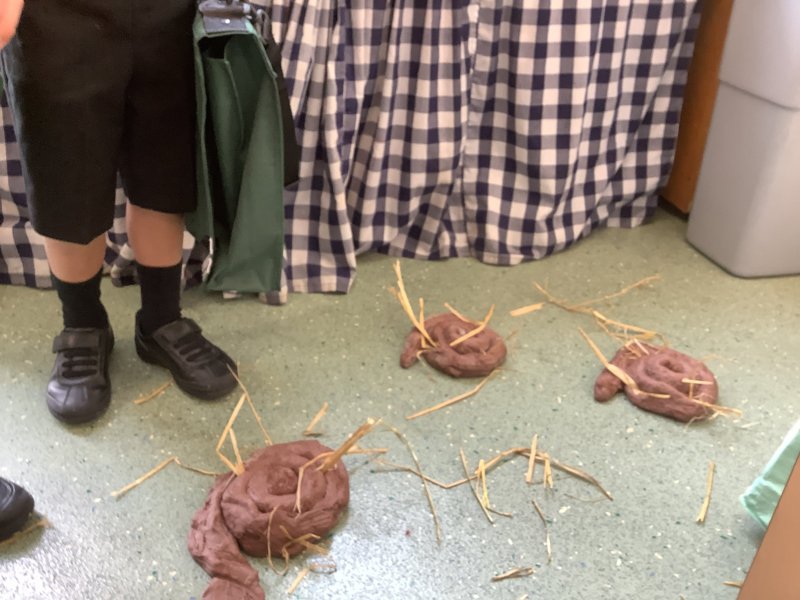 Wow what an exciting week we have had at Trawden Forest Primary School
On Monday morning we were shocked to find green footprints and poo on the classroom floor. It was very smelly and some of us actually enjoyed playing with it (after Miss Hart had sanitised it of course with her special cleaning spray!).
We had lots of ideas about what might have been in our classroom but we couldn't believe our eyes when we saw the CCTV from Mrs Stinchon. It showed a dragon flying around the school grounds and breathing fire on the field!
We have spent the week looking for clues and exploring the classroom for other signs of dragons. We can't wait to see what the rest of the term brings.